MeiG Smart believes in supporting the responsible sourcing of minerals globally.
We want to make sure that our use of Relevant Minerals does not directly or indirectly finance
conflict or benefit armed groups, contribute to gross human rights violations and abuses and other.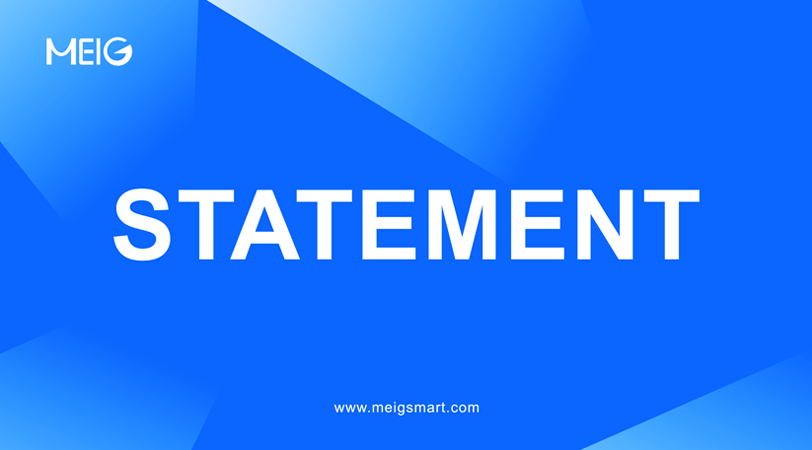 risks identified in the OECD Due Diligence Guidance for Responsible Supply Chains from ConflictAffected and High-Risk Areas (OECD Due Diligence Guidance), including those located in the Democratic Republic of the Congo or an adjoining country (the "Covered Countries" defined by the US Securities and Exchange Commission's Conflict Minerals Rule).
However, we recognise that eliminating the acquisition of Relevant Minerals from conflict-affected and high-risk areas may cause economic harm and risk further endangering vulnerable people. Therefore, we do not explicitly ban or stop our suppliers from sourcing from conflict-affected and high-risk areas including the Covered Countries. Instead, we support the use of verified、Companies that mine responsibly (through the country where the company is located, local government publicly considers responsible and legal related minerals ("responsible minerals")
It focuses on the following "Relevant Minerals": tin, tungsten, tantalum and gold (together known as "conflict minerals" or 3TG metals), and cobalt.
We comply with the relevant Conflict Minerals Regulations. When the supplier signs this statement with Meige, it must simultaneously fill in and reply to the latest version of "RMI_CMRT" and "RMI_CRT" to MeiG. If the supplier violates the following, without taking corrective measures, it will not be admitted to MeiG's "Qualified Supplier List" or will be eliminated directly.
1. MeiG has not received the information on the forms "RMI_CMRT" and "RMI_CRT" provided by the supplier and Annex 1 "Re-Sign: Conflict Minerals Procurement Statement" after the signature;
2. The 《RMI_CMRT》、《RMI_CRT》 contents of the form are found to be untrue;
3. those who refuse to commit to eliminating nonconformant smelters from their supply chain;
4. Suppliers must work in good faith to source Relevant Minerals responsibly, but must not place an embargo on conflict-affected and high-risk areas which could further undermine local economies.
If a supplier is found to have nonconforming product midway through, or a substandard smelter is in its product supply chain, MeiG will not accept new product from the supplier until the issue is resolved.
MeiG may terminate its relationship with any supplier failing to meet these requirements.