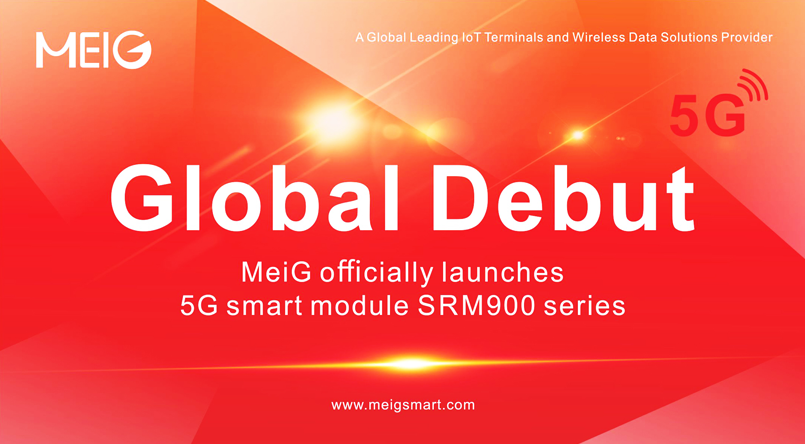 Recently, MeiG, the world-leading provider of wireless modules as well as the pioneer of smart modules and solutions, officially announced the launch of the world's first 5G smart module SRM900 series based on Qualcomm SM6350 platform.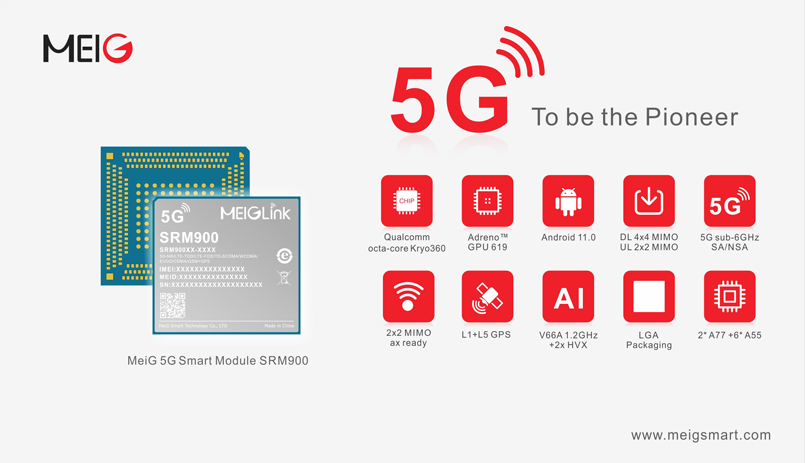 The SRM900 series is the first 5G smart module designed for Qualcomm 5G SM6350 platform, with 8nm octa-core processor, Android 11 system and 1.5T AI super computing capability. It supports 2G/3G/4G/5G global main RF bands, integrates 64GB+4GB eMCP (extensible), dual-frequency L1+L5 GNSS, Wi-Fi ax-Ready and other functions, along with ultra-low power consumption and effective antenna design. In the future, it will support global main certifications such as CCC/CE/FCC/PTCRB.
With the commercialization of 5G in 2020 and the implementation of the "new infrastructure" policy, 5G is quickly applied in multiple industries, which also accelerates the development of IoT industry. At the critical moment of 5G commercialization, MeiG's complete 5G product portfolio will facilitate more industrial applications. Combined with the status quo and future development trend of 5G applications, this module is applicable to 10 scenarios: VR/AR, 4K video, Internet of Vehicles,new retail, smart electricity, smart factory and security, AI and smart park.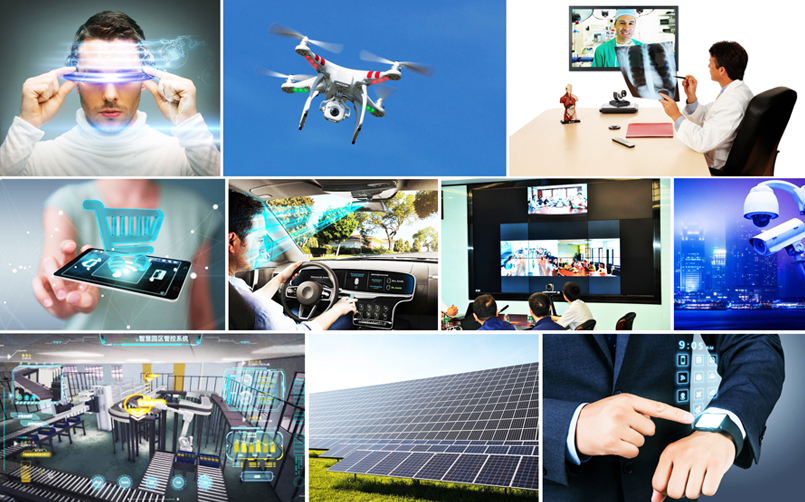 4G changes life, 5G changes society. MeiG's releases of 4G ultimate cost-effective smart modules and technology solutions based on Qualcomm 2290/4250/6115 platforms have caught the eyes of the IoT industry. This time, the global debut of the newest 5G SOC solution: standard 5G smart module SRM900 based on Qualcomm SM6350 platform, once again highlighting MeiG's capability and experience in smart modules, to lead and contribute to the rapid development of the IoT industry.
In the near future, MeiG will launch an online seminar on 5G smart modules, which will explain how 5G smart modules empower different industries, interpret the leading edge of 5G smart modules in the IoT industry, and tell why more partners always choose MeiG as their cooperators. Please look forward to it!