Recently, Qualcomm 5G Global Summit was held in Barcelona as scheduled. The Qualcomm 5G Ecological Conference brought together more than 30 terminal manufacturers, module manufacturers, operators, independent software and hardware manufacturers to discuss and share the development and commercialization issues in the 5G era. Qualcomm Global 5G Summit is of great significance for promoting 5G development. MeiG was invited to participate as a Qualcomm strategic partner and displayed its latest 5G series modules SRM815 and SRM825, 5G CPE SRT851, 5G MIFI SRT871 which are based on Qualcomm 5G modem-Snapdragon X55 platform.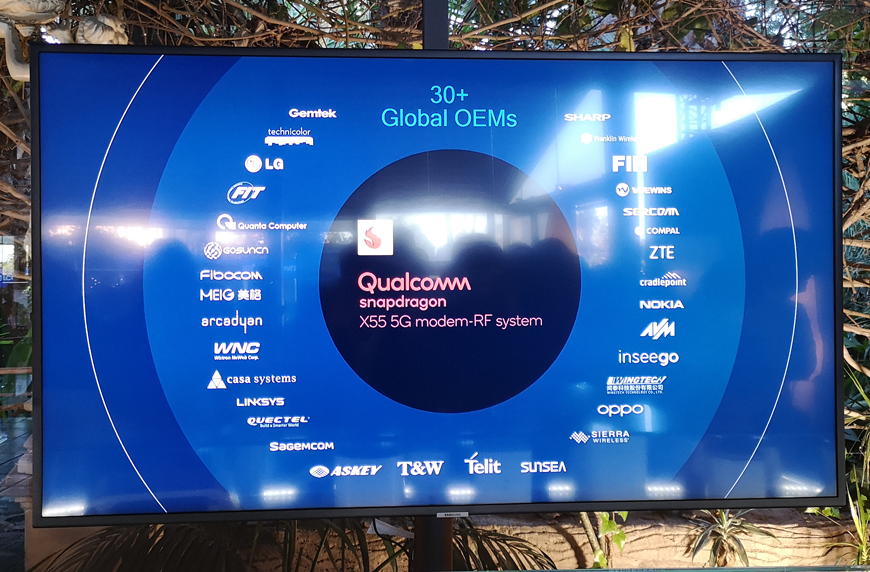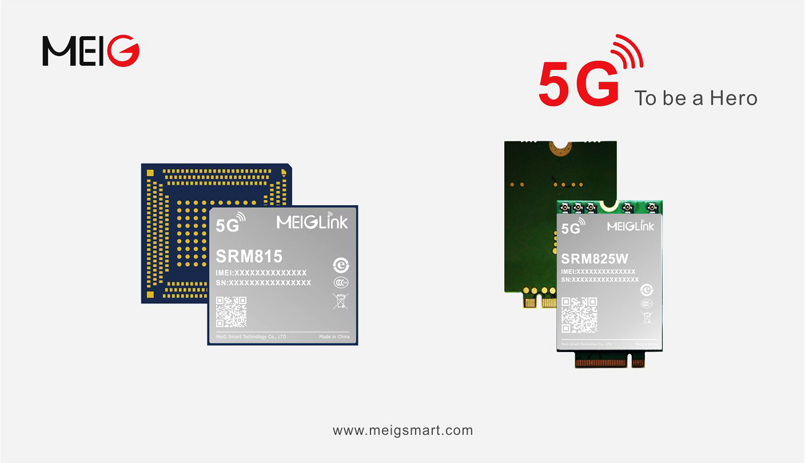 MeiG 5G Module SRM815、SRM825
MeiG's 5G communication modules SRM815 and SRM825 are designed in different packages (LGA & M.2). Based on the design of Qualcomm SDX55 5G baseband chip, this series of modules can support 3G/4G/5G multiple formats and 5G commercial network frequency bands of major regions and operators in the world. Complying with 3GPP R15 standard, it can support 5G SA,NSA and LTE Cat 22 networks. Internally, it integrates GNSS global navigation satellite system. It supports multiple industry standard interfaces to facilitate peripheral expansion, including USB3.1, PCIe3.0, SDIO, SPI, multi-channel UART, ADC, GPIO and other interfaces, compatible with various types of operating systems (Android, Linux, Windows 7/8/10 and so on). It has rich network protocols built in and has great advantages in reliability, heat dissipation and other aspects. It can be widely applied to CPE home gateways, high definition televisions, AR/VR, industrial routers, set-top boxes, automobile terminals, video monitoring, industrial Internet, etc.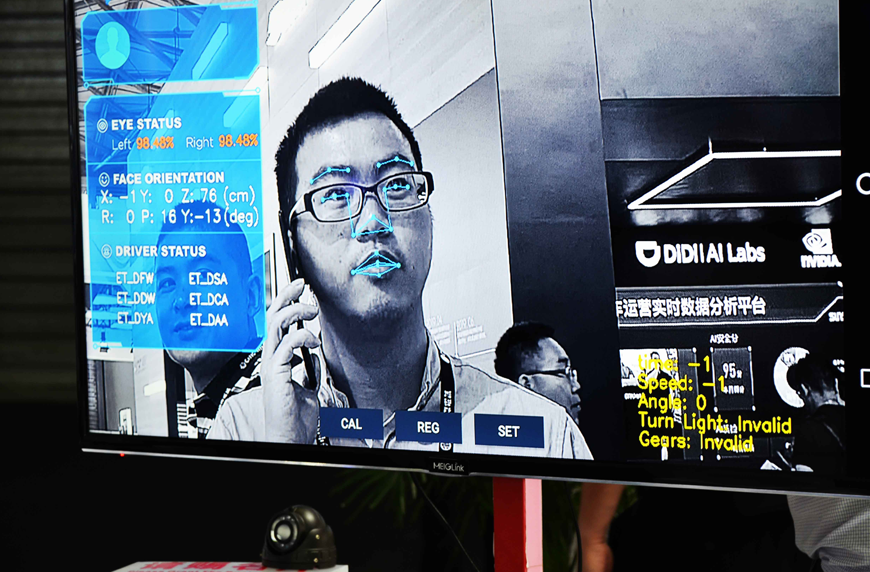 MeiG showed its ADAS solution on the summit
MeiG displayed its ADAS solution on the conference, which was developed on the smart module (SLM758). It uses Qualcomm SDM625 octa-core A53-2.0GHz processor, combines AI algorithm, four cameras, supports 4G all NetCom, hardware AI acceleration engine, advanced driving assistance system, driver monitoring system, face recognition, voice recognition, fatigue driving recognition, blind area monitoring system, SNPE, GPU acceleration AI operation, double 1080P display, can support 4K@30fps video recording. It can provide end-to-end solutions for customers, and has been put into use in the aftermarket of vehicle installed products.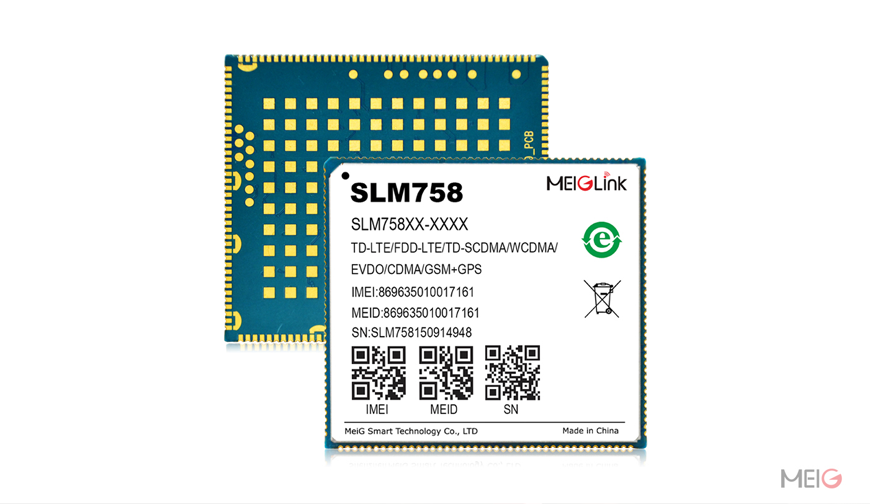 MeiG Smart Module SLM758
MeiG SLM758 intelligent module GPU hardware provides a set of AI computing environment based on Qualcomm chips, which moves algorithm recognition from cloud to terminal without increasing cost. Compared with traditional CPU calculation, the inherent advantages of GPU in AI algorithm greatly improve the efficiency of AI algorithm. Besides the local AI computing environment, SLM758 module also provides powerful multimedia capabilities, such as full HD display, multi-channel cameras and 4K video recording capabilities. In addition, it is also excellent in CPU computing power and 4G networking.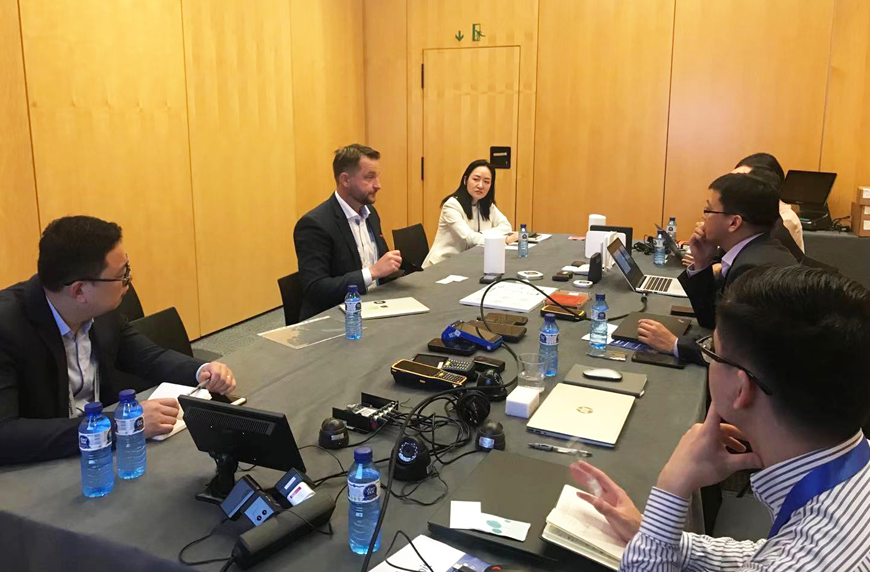 MeiG Sales Staff Meets Overseas Customers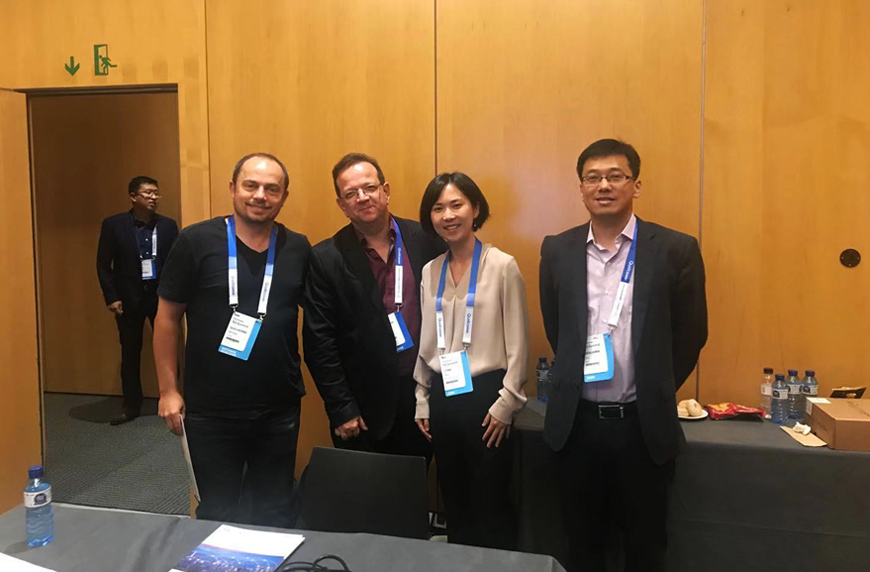 Du Guobin (first from right), CEO of MeiG, took a photo with overseas customers.
During the conference, Mr. Du Guobin, CEO of the company, led the group to invite many overseas customers, and discussed MeiG's SDM660 solution, the trend and technical points of ADAS active safety, and the design of smart WIFI and smart antenna in 5G toB field, which were highly recognized and evaluated by overseas customers.
In the future, MeiG will join hands with Qualcomm to increase research and development investment in the Internet of Things to bring high-quality wireless communication products and services to users worldwide.
After the Barcelona Qualcomm 5G summit, Mr. Fan Dian, deputy general manager of MeiG internet of things business group, will lead the product market team Los Angeles, USA to attend the MWCA2019. We sincerely welcome your visit and exchange!