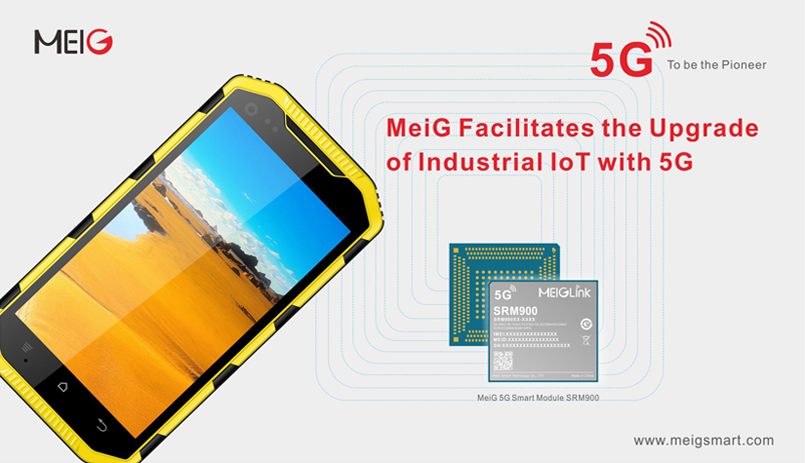 Recently, as the pioneer and leading provider of smart modules and solutions MeiG Smart took the lead in signing the contract of Snapdragon 690 5G solution with Qualcomm, and officially released the 5G smart module SRM900. Combined with the status quo and future trend of 5G applications, this module can be applied to VR/AR, HD video, vehicle networking, intelligent security, smart park, unmanned aerial vehicle, new retail and other application scenarios. As for the applications like electric power inspection, logistics express delivery and smart medical treatment, MeiG Smart provides customized system solutions -5G mobile smart terminals for various customers with the help of mature technology accumulation and rich industry experience, which helps promote the rapid application of products in 5G industry.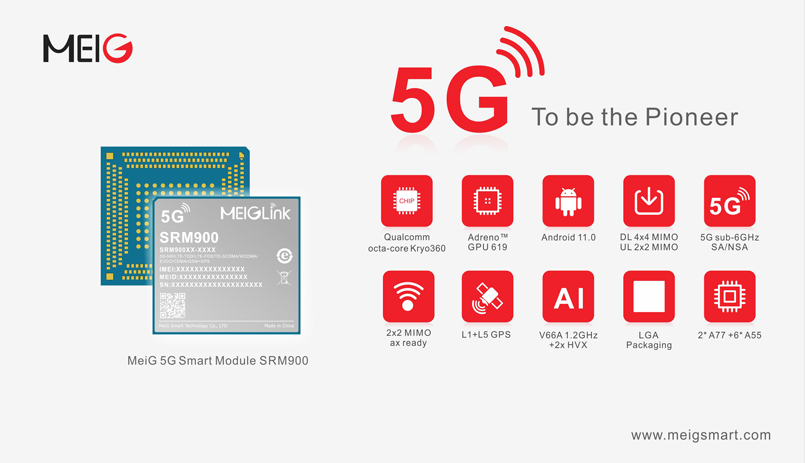 Recently, 3GPP announced the completion of the second edition of the 5G standard specification R16. The expansion to the vertical industry is the highlight of R16. R16 will further expand the application of 5G in the industrial internet field, such as factory automation, power grid distribution automation, vehicle networking, unmanned aerial vehicles, mobile terminals, intelligent manufacturing. The main functional differences between R16 and R14 is as follows.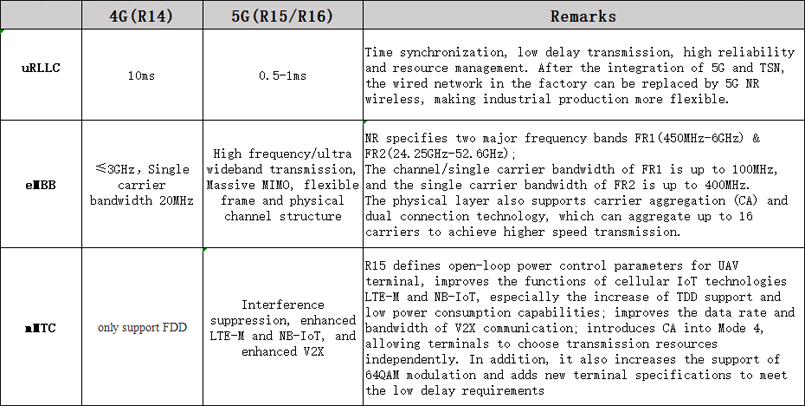 Based on Qualcomm Snapdragon 690 5G platform, MeiG has provided professional and leading 5G intelligent products for various fields of IoT industry with its rich 5G hardware design experience, complete sets of RF and 5G antenna system solutions, perfect 5G laboratory environment, excellent WI-FI 6 technology, global technical support, mature operator certification experience, Android GMS technology accumulation, high-quality supply chain and operation capabilities, market experience and technical capabilities in vertical industries.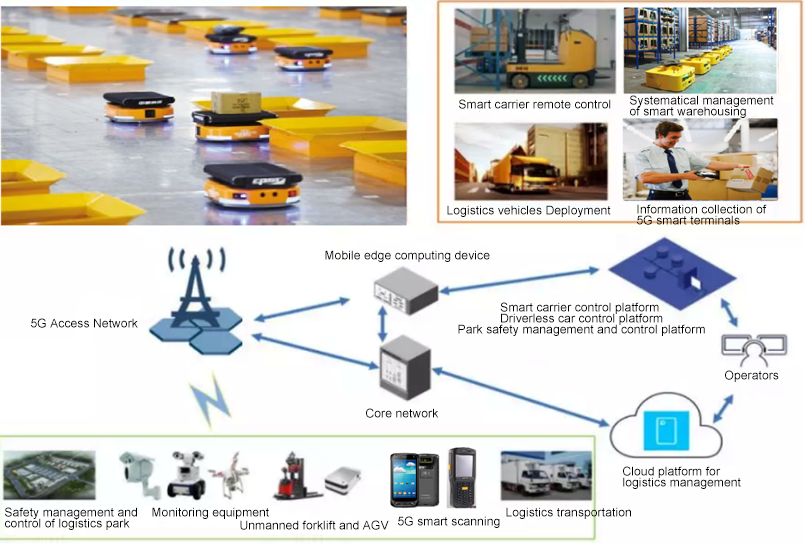 Smart logistics: In warehousing management, production traceability, logistics express delivery, information security, there are strict requirements for the performance, interaction, protection level and many other aspects of handheld terminals. MeiG's 5G intelligent solution adopts a new and optimized Kryo 560 CPU architecture, which is designed based on ARM A77/A55, including two large cores A77(2.0GHz) and six small cores A55(1.7GHz), with a performance improvement of up to 20%. It supports WIFI 6 and L1+L5 dual-frequency GPS positioning. Under the WIFI signal in the storage environment, intelligent devices must ensure smooth communication and real-time data exchange to realize efficient management. What's more, the technical functions of 5G and WIFI 6 both meet the requirements of safer and more stable network experience with higher transmission rate and lower delay, ensuring seamless roaming of factories and real-time video.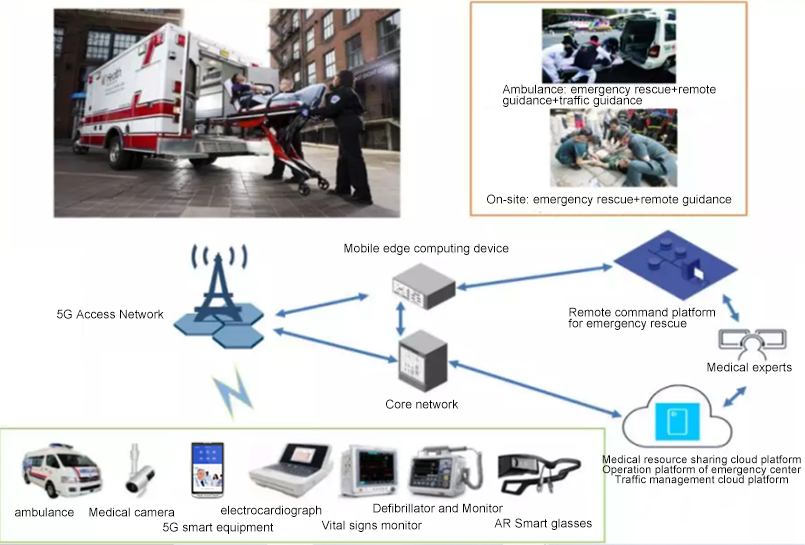 Smart medical care: In the field of smart medical care based on 5G network, in the scenarios such as remote real-time consultation, remote surgery, wireless monitoring and automobile detection, the 5G intelligent mobile terminal solution developed by MeiG has the highest camera level of Snapdragon 6. The Spectra 355L ISP built in Snapdragon 690 not only can support 192 million ultra-high pixel photographing, but also can record 4K HDR videos with more than 1 billion colors. With fast autofocus and noise reduction technology, it can help medical staff to realize low-delay HD video transmission and cloud AI computing under large bandwidth through 5G network in remote and mobile environments, reducing the computing requirements for terminals, establishing efficient doctor resource sharing, and buying precious time for early diagnosis and treatment of patients.
MeiG Smart can provide professional and comprehensive customized service to help customers save investment in platform development, which greatly enhances the competitiveness of customers' products and speed up the time-to-market of new products.