At present, the fourth industrial revolution characterized by digitalization, networking and intelligence is on the rise. Industrial Internet, as the deep integration of the new generation of information technology and manufacturing industry, has built a new manufacturing and service system with all elements, all industrial chains, all value chains and all connections through the comprehensive interconnection of people, machines and things. It is the way to achieve digital transformation and the key force to realize the transformation of old and new energy. In recent years, China sees great development in industrial Internet, which has effectively improved the level of industrial integration and innovation, accelerated the digital transformation of manufacturing industry, and effectively promoted the high-quality development of the real economy.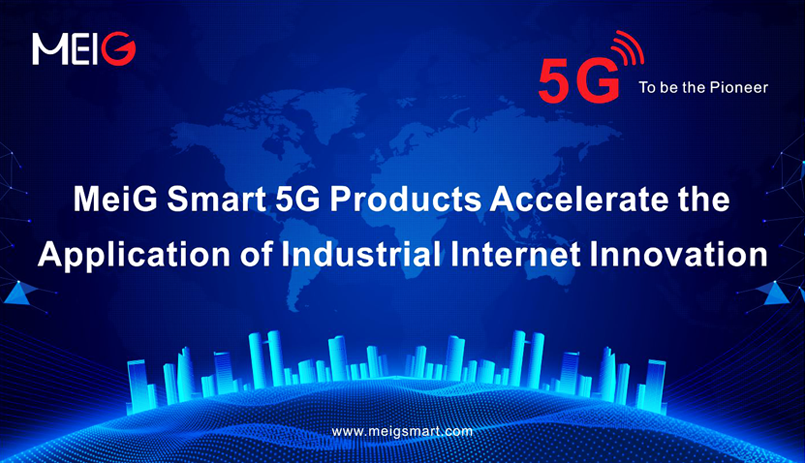 With the gradual coverage of 5G base stations, various 5G innovative applications, such as 5G+ AVG robots, 5G+ NC machine tools, 5G+AI quality inspection, 5G+ HD wireless video etc., have emerged in the industrial Internet, truly realizing the comprehensive interconnection of people, machines and things, promoting the digitalization, networking and intelligent upgrading of industrial enterprises, better empowering industrial enterprises and accelerating the pace of digital transformation.
As a global leading supplier of cellular modules and solutions, MeiG Smart has launched the 5G module SRM815 to meet the market demand. This series of 5G modules adopts Qualcomm SDX55 5G baseband chipset platform, which can be used in 3G/4G formats and 5G commercial network bands in global major regions and carriers. It conforms to the 3GPP R15 standard, supports 5G SA & NSA, LTE Cat.20, and integrates GNSS internally. This series of modules can work for a long time in complex industrial environment and can be widely used in the field of industrial Internet, as well as innovative applications such as 5G+ AVG robot, 5G+ NC machine tool, 5G+AI quality inspection, 5G+ HD wireless video, etc.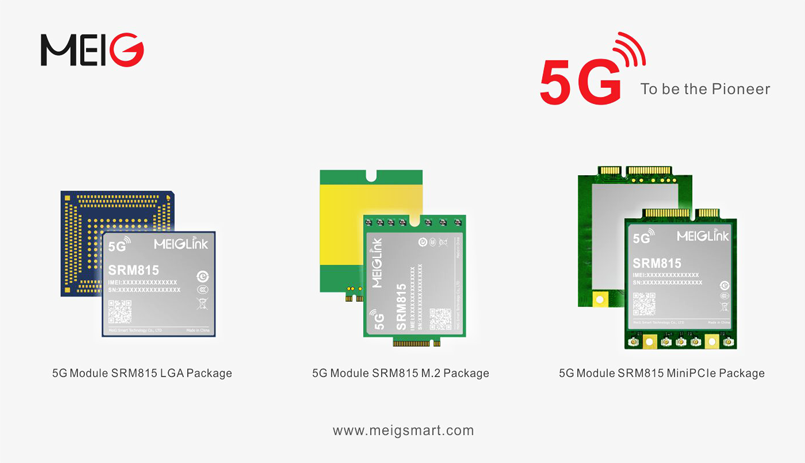 At present, this series of modules have completed NSA and SA access tests of the four major carriers, and can work under the private network of many enterprises.
As 5G products need 4G/3G compatibility and NSA/SA networking, the 5G radio frequency solutions are more complicated than 4G. Compared with 4G modules, 5G modules needs larger size and at least 4 antennas.
Due to the high cost of upgrading in the industrial Internet field, in order to transform the original 4G products as little as possible and realize the smooth upgrade of the whole system of customers to 5G products, MeiG has launched the plug-and-play 5G BOX SRT830, which combines 5G module SRM815 and Wi-Fi 6 module SLM171 with built-in antenna design, enabling 5G wireless signals to be converted into Gigabit Ethernet, USB 3.1 and Wi-Fi 6 signals, providing stable and high-speed 5G access for other supporting equipment.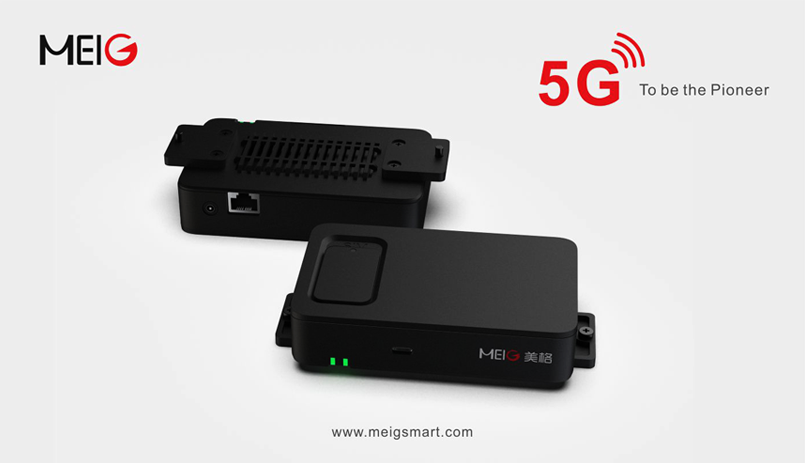 In addition, MeiG 5G BOX SRT830 supports hardware and software watchdog and can adapt to the fluctuation of input voltage from 8V to 16V. Equipped with mounting accessories on both sides, it can support a variety of fixing methods such as screws/adhesives. At the same time, it adopts built-in radiator design, which can afford the temperature range of -30℃ ~ 70℃ and work stably for a long time in extreme industrial environment.
With the help of plug-and-play 5G BOX products, more new application scenarios of industrial Internet can be connected to 5G network, so as to realize more possibilities for industrial digital upgrading and transformation, and effectively promote the rapid development of industrial Internet.
In the future, MeiG will continue to intensify the research and development of 5G modules and customized solutions and provide the industrial Internet with better products and services.