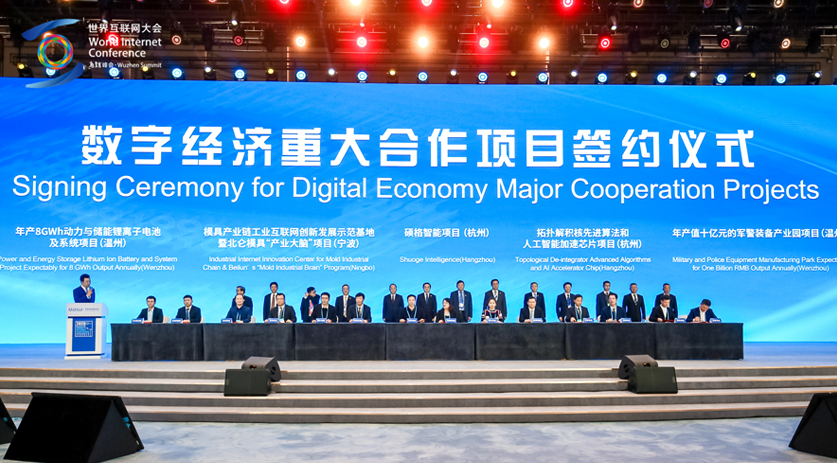 ▲ShuoGe Intelligent Project Signing Digital Economy Industry Cooperation Conference
Recently, MeiG Smart Technology Co., Ltd. (stock code: 002881), the world's leading supplier of cellular modules and solutions, and Hangzhou Information Technology Co., Ltd. and Hangzhou Zhongshi Zhijiang Equity Investment Partnership (Limited Partnership) jointly funded ShuoGe Intelligent Manufacturer Co.,Ltd in Hangzhou. The grand opening of the intelligent factory represented the beginning of official operation and production.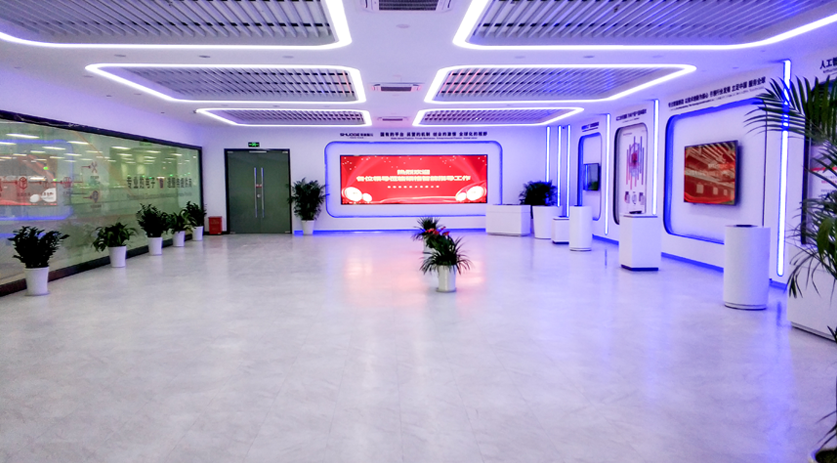 ShuoGe was established in September 2020 with a registered capital of 200 million yuan. Based on the R&D and design capabilities of MeiG in the fields of cellular and IoT terminals for more than 10 years, combined with the 30-year manufacturing experience of electronic terminal products of Xihu Electronics Group, ShuoGe focuses on the R&D and manufacturing of 4G/5G communication products and intelligent terminals, and strives to become a domestic leading high-end intelligent digital manufacturing base in the field of communication electronics with digital automation and empowerment, serving the top customers in the world, to become a leading intelligent manufacturer in China.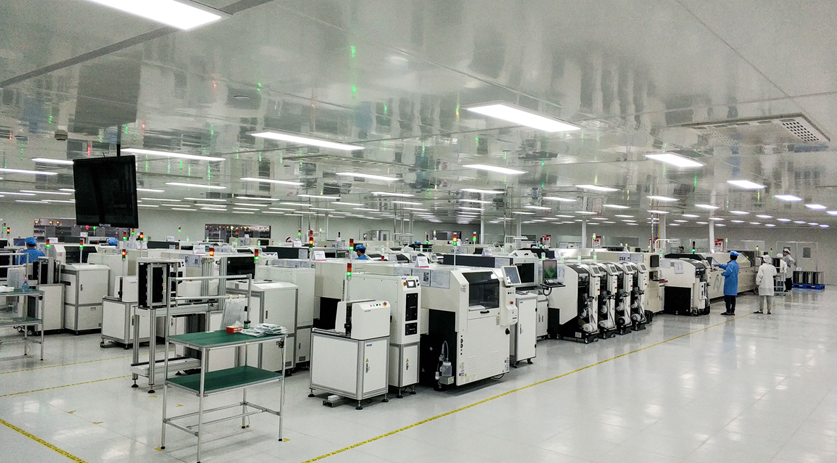 After going into operation, ShuoGe will focus on the capability of the whole industry chain service that integrates R&D, production and sales, to help the company's IoT business to establish deeper cooperation with domestic and foreign operators and core government and enterprise customers, and further strengthening the influence of MeiG in the international 4G/5G wireless communication module, Internet of Things solution, intelligent terminal and technology development service market.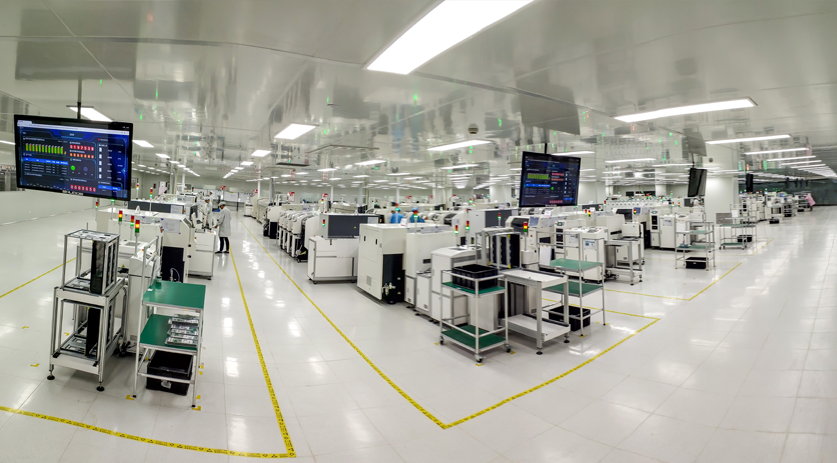 At present, ShuoGe Intelligent Factory plans to cover an area of 44,000 square meters. The first phase of the industrial base has built a dust-free workshop of 22,000 square meters, a reliability testing center of 1,000 square meters, 22 SMT patches, dust-free automatic production workshops for assembly and testing, intelligent warehousing and logistics systems, waterproof and dustproof, environmental ORT, environmental protection materials, failure analysis, component reliability and other testing laboratories with world-class advanced purification standards.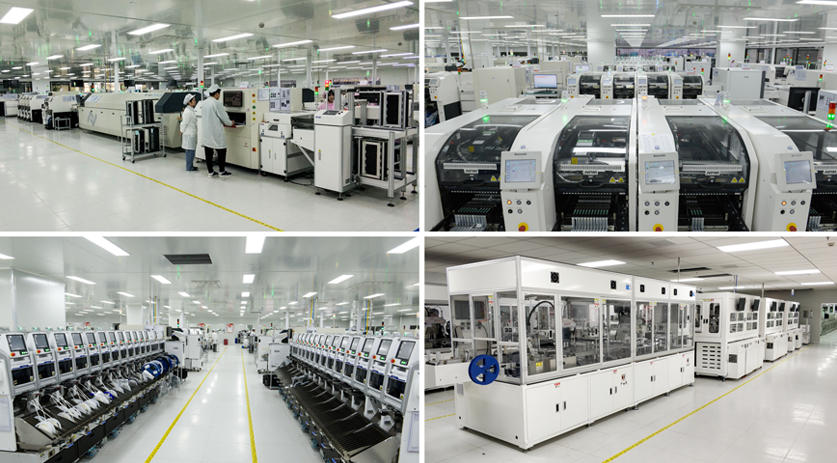 In view of the characteristics of high automation rate and high information security requirements of 5G module production, ShuoGe intelligent is specially equipped with advanced lean MES management system and information security data center, and its hardware and software strength are at the first-class level in the industry. It aims to build an intelligent manufacturing factory with the highest degree of automation in the Yangtze river delta, and realize the dual-cycle development of overseas market and domestic market of MeiG Smart IoT business.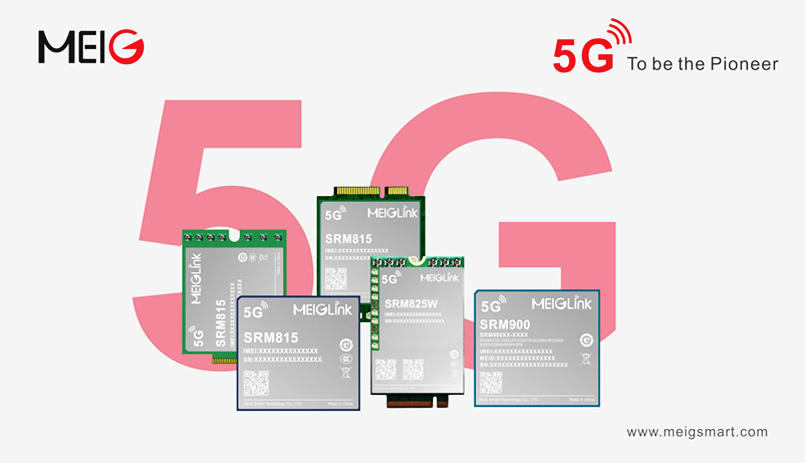 ▲MeiG Smart 5G modules
In the future, MeiG Smart will continue to increase investment in R&D resources and supply chain, support the main technology channel of 4G/5G+AIoT by integrating R&D and manufacturing, and maximize the differentiated needs of customers in the IoT industry with its 4G/5G communication modules and customized solutions, intelligent terminal and cloud platform solutions and technology development services. With wireless communication link technology as the core, we will provide a variety of products and services for partners in the IoT industry chain to empower industry innovation and welcome the new wave of 5G development.