On December 22nd, the Global Hard Technology Developers Conference, which gathered AIoT developers across the country, was held in Xi 'an, an ancient city of China. This conference was hosted by "Global Intelligent Business" and Asia-Pacific AI Business Alliance (AIBA), and was undertaken by Tuya. The conference is themed as "Discover the creativity of interconnection", aiming to speed up the integration and commercial launch of AIoT industry in Xi 'an. Du Guobin, CEO of MeiG, together with many experts in the Internet of Things industry, were invited to attend the conference full of trend insights and business negotiation opportunities.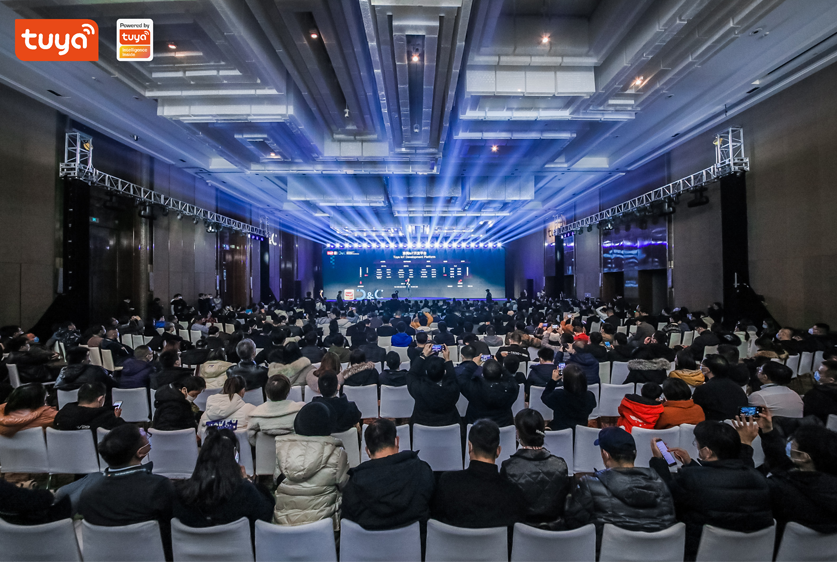 ▲Global Hard Technology Developers Conference
The guests attending this conference are: Ren Hui, deputy director of Xi 'an Science and Technology Bureau; Fu Qiang, vice president of Tuya; Ying Haiping, general manager of Tuya Smart Hotel Division; Chen Xiquan, chairman and general manager of Yixi Capital; Ge Hantao, deputy director of Strategic Planning and Research Department of CAICT CTTL Terminals and Chief Researcher of IoT Industry; Du Guobin, CEO of MeiG Smart, Wang Jianlin, CTO of 3Z Future; Liu Bin, Marketing Director of ACICA; Wu Xi, partner of Jinsuo Security; Dr. Xie Haolv, general manager of Eswin Computing Smart Connection Division, and other guests attended the conference and shared their views on intelligent transformation of Xi 'an industry.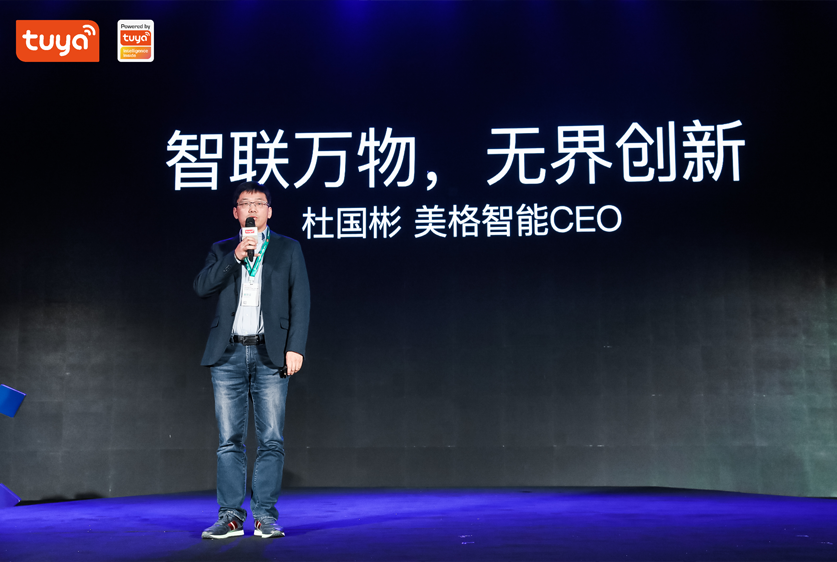 ▲Du Guobin, CEO of MeiG Smart is giving a speech
Du Guobin, CEO of MeiG Smart, delivered a wonderful speech on "Smart Connection & Unbounded Innovation", and presented MeiG's main business, 4G/5G standard M2M/smart Android wireless communication module, NB-IoT module, ODM customized solution, technology development service and cloud platform systematic solution.
Du Guobin, CEO of MeiG Smart, said that as a leading company of wireless communication modules and solutions in the IoT industry, MeiG has always taken R&D and innovation as its core advantage. At the beginning of this year, the company successfully launched the Cat.1 module SLM320, which has attracted great attention from customers in the IoT industry and received a large number of application orders. It has won bids from many operators and was awarded as the "Best Science and Technology Collaboration Award" from Helloglobal.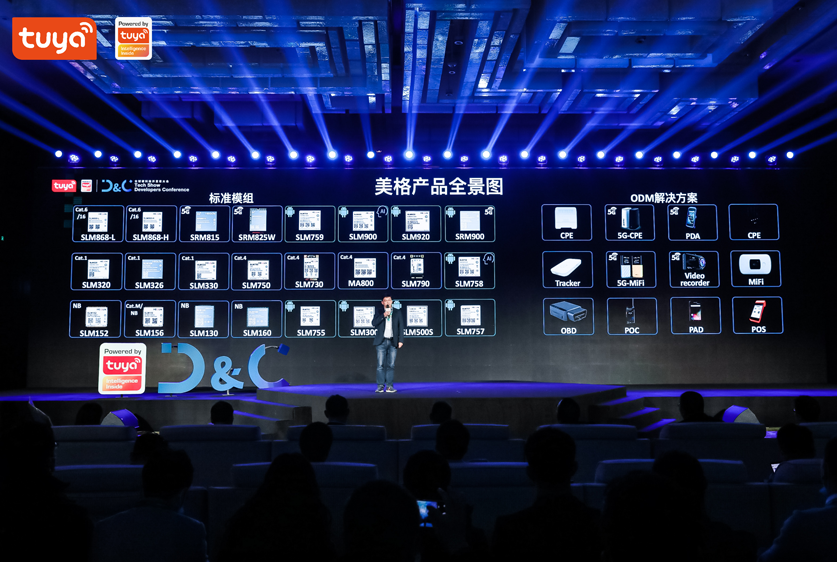 ▲Du Guobin, CEO of MeiG Smart is giving a speech
In the big trend of 5G development, MeiG, as one of the earliest module companies entering 5G, has released a number of 5G module products: The 5G industrial communication module SRM815 series products (SRM815, SRM815 M.2, SRM815 MiniPCIe), 5G mmWave module SRM825W developed on Qualcomm Snapdragon SDX55 chipset, the industry's first 5G smart module SRM900—with the world's first 5G license of Qualcomm Snapdragon 690, MeiG becomes the first IoT module manufacturer with 5G SoC license, and other FWA products based on 5G modules, etc.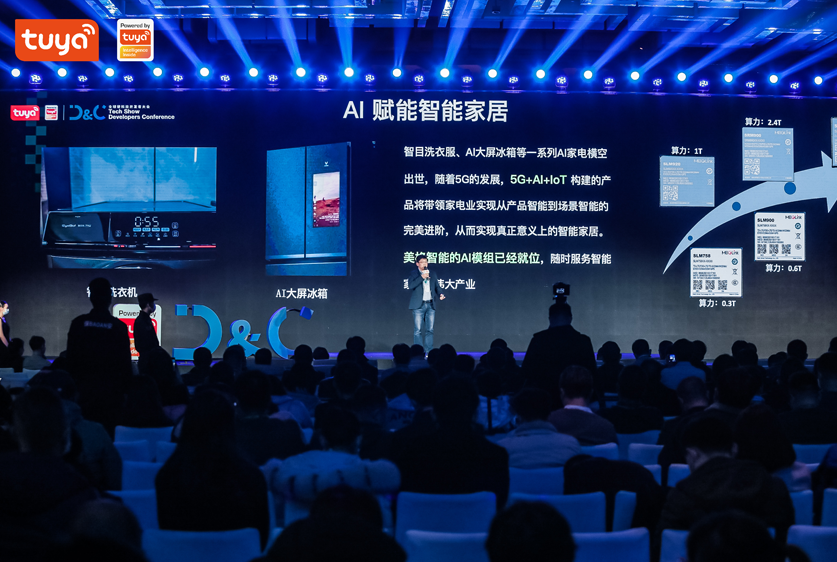 ▲Du Guobin, CEO of MeiG Smart is giving a speech
In the field of smart home, as the pioneer of smart modules and solutions, MeiG is the first company to launch 5G smart modules. MeiG has the industry-leading R&D team of smart modules and experience of customized solutions in the IoT industry. At present, a number of smart modules and customized solutions are widely used in the fields of smart car, new retail, financial payment, handheld terminals, video recorders, industrial tablets, etc.
At the conference, MeiG Smart demonstrated its core competitiveness and strengthened cooperation and exchanges among enterprises. Through sharing technological achievements and exchanging information MeiG helped more enterprises to better participate in international industry competition by reinforcing their innovative consciousness, opening up development ideas and stimulating innovation vitality.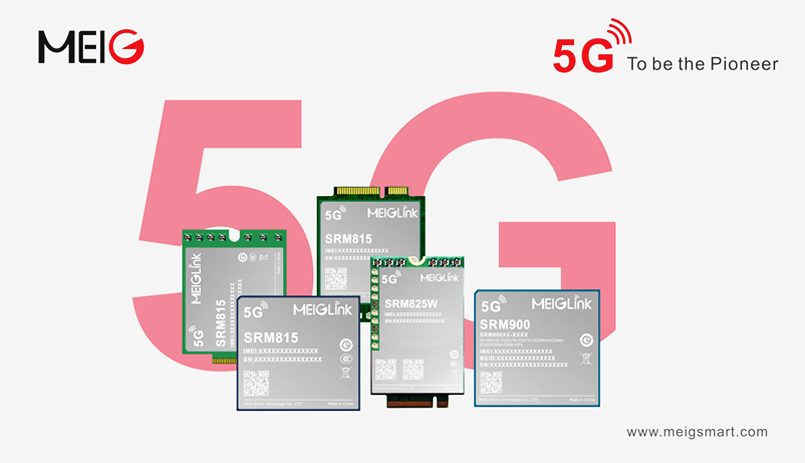 ▲MeiG Smart 5G modules
In this brand-new era, with deep understanding of intelligence and pursuit of user experience, product intelligence has become the general trend. As a global-leading supplier of cellular modules and solutions, MeiG Smart is committed to building a R&D-driven enterprise, and its customers in the Internet of Things industry have spread to more than 100 countries and regions. Adhering to the business philosophy of "integrity, responsibility, innovation and sharing", MeiG Smart will continue to rely on forward-looking wireless communication technology and high-quality intelligent IoT products to create value for global customers.