Recently, MeiG Smart, the world's leading supplier of cellular modules and solutions, together with Eigencomm, an industry-leading IoT chip design company, has released a number of NB-IoT module products (SLM130, SLM160, and SLM190), aiming to inject new vitality into the cellular network-based IoT technology in the narrow-band Internet of Things (NB-IoT) field and help more low-power products to access the network.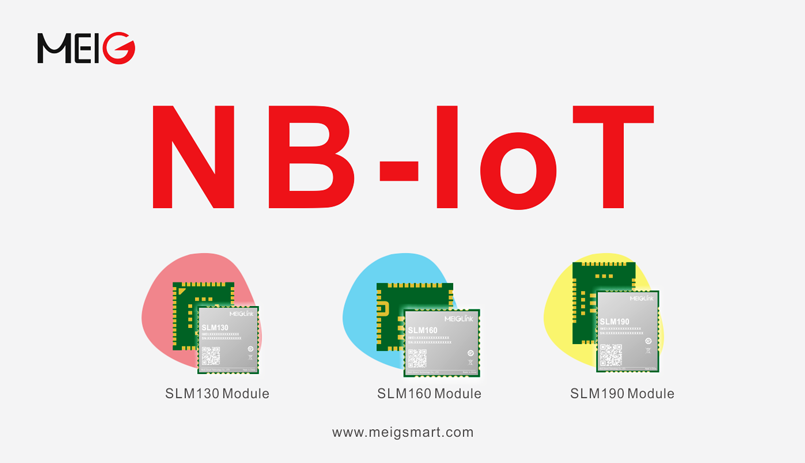 MeiG Smart SLM130, SLM160 and SLM190 have the advantages of high performance, high reliability, low power consumption and wide voltage. SLM130 adopts Eigencomm EC616 platform, while SLM160 and SLM190 adopt EC616S platform, which support Release14, including features such as CAT-NB2, 2-Harq, OTDOA; It has Cortex-M3 core, with the highest frequency of 204MHz, built-in 4MB Flash, and sufficient memory; EC616 also supports 26 GPIO ports, 3 UART, 2 SPI, 2 I2C, 4 ADC, temperature sensor and battery voltage detection.
The three modules are all designed with high integration, packaged in LCC, easy for mass production, compatible with market-related mainstream products, supporting ultra-wide voltage, ultra-low power consumption and ultra-high sensitivity, supporting China Mobile OneNET, China Telecom, Huawei OceanConnect, Alibaba Cloud and other open platforms of Internet of Things. They support domestic full Netcom frequency band, and have network service protocol stack for convenient application, support low-voltage power supply (2.2V~4.5V), built-in eSIM card location, low-power and power-saving design, which can meet the application requirements of most Internet of Things products, including smart water meters, smart gas meters, smart parking, smart detector, smart cities, shared equipment, security, asset tracking, smart home appliances, wearable devices, agriculture and environmental monitoring and many other industries.
Regarding the access network, the uplink transmission scheme of NB-IoT supports single-tone transmission and multi-tone transmission. Single tone scheme supports better coverage, capacity and terminal power consumption; Multi-tone schemes can be used to support larger peak rates.
Technically, the deployment method of NB-IoT is relatively fast and flexible. From the view of power consumption and performance, the power consumption of the NB-IoT terminal is low. In terms of cost and marketing, since the NB-IoT can be directly deployed in 2G/3G/4G networks, the radio frequencies and antennas of the existing wireless network base stations can be multiplexed.
Compared with traditional 2G, 3G and 4G cellular communication modes, NB-IoT has the advantages of low power consumption, wide coverage, low cost and large capacity, which enables it to be widely used in various vertical industries, such as remote meter reading, asset tracking, intelligent parking and intelligent agriculture. Nowadays, NB-IoT network is adopted by more and more enterprise products because of its advantages.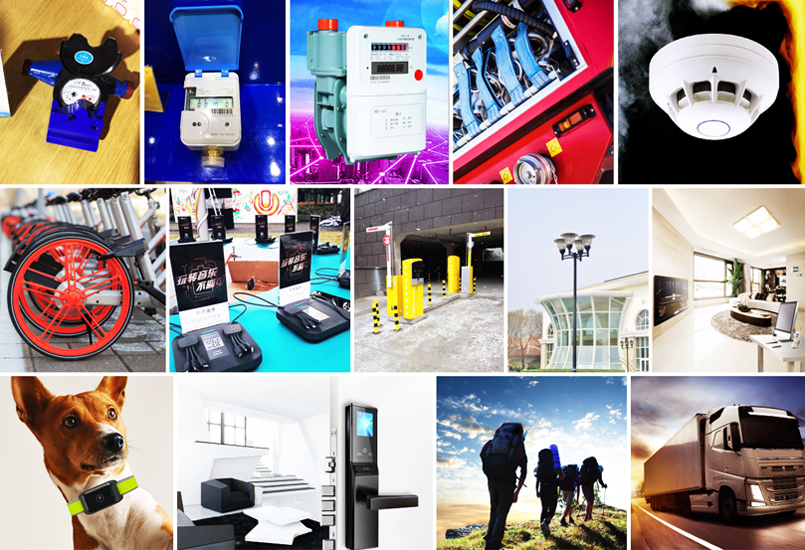 At present, the main application scenarios are: gas meter, water meter, electricity meter, smoke sensor, bike-sharing, street lamp, intelligent parking, agriculture, door lock, tracking, pet management, POS machine, positioning, asset management, etc.
In the future, MeiG Smart will join hands with industry partners to forge ahead. Adhering to the business philosophy of "Honesty, Responsibility, Innovation and Sharing", we practice the customer-oriented service system to support our partners. We look forward to continuous and in-depth cooperation with the vast number of IoT industry partners, and fully promote the application scenarios of NB-IoT technology in multiple industries. MeiG will do its best to accelerate the maturity and commercialization of the industry, and create infinite possibilities for all kinds of industries.