With the rapid development of FWA and industrial Internet technology, the number of global mobile connections, especially the number of 4G users with LTE/LTE-A as the main force, has rapidly increased in recent years. Due to the global COVID-19 epidemic, people's life has been greatly changed because they need to work or study at home. This has led to a sharp increase in the popularity of FWA solution products, home gateways, mobile PC and other wireless networking products. Also, users put forward higher requirements for high bandwidth and smoothness of the network.
Recently, MeiG Smart, the world's leading supplier of cellular modules and solutions, has released a series of LTE-A modules SLM828 supporting Cat.12 based on Qualcomm SDX12 platform.
SLM828 series modules integrate the features of Qualcomm SDX12 platform, supports 3GPP R12 technology, supports multi-band LTE-FDD/LTE-TDD/HSPA+, and the latest LTE-A technologies such as carrier aggregation, 4*4 MIMO and 256QAM modulation mode. The maximum rate is 600Mbps(DL)/150Mbps(UL), which can meet the requirements of high-speed level.
Qualcomm's new generation SDX12 baseband chipset adopts 14nm process and is compatible with Cat.6/9/12. Compared with MDM9x40, it has better performance in power consumption and speed, and is more cost-effective than MDM9x50.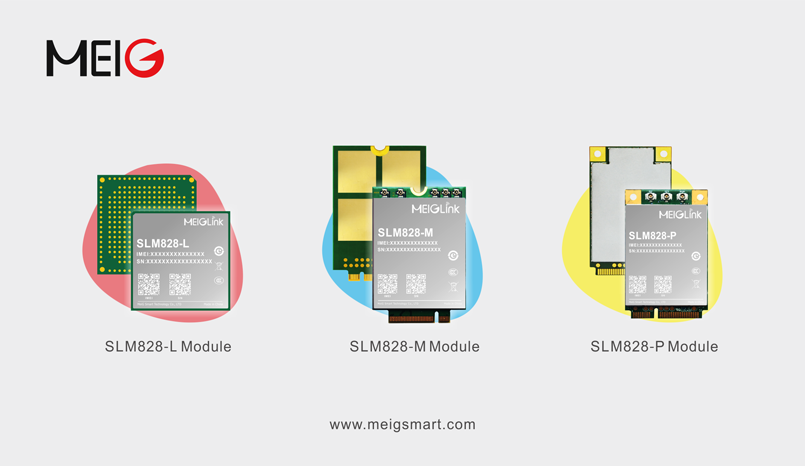 According to the packages, SLM828 is divided into SLM828-L, SLM828-M and SLM828-P, which supports LGA, M.2 and MiniPCIe packaging respectively. MiniPCIe packaging products are mostly used in industrial gateway and other scenarios, M.2 packaging products are widely used in PC and tablet computers, and LGA packaging products are mostly used in consumer gateway and other products, especially the popular indoor CPE and outdoor ODU products.
SLM828 LTE-A module supports the Qualcomm Gen 9HT positioning, which has built-in multi-constellation high-resolution positioning GNSS(GPS, GLONASS, BeiDou, Galileo, and QZSS) receivers, greatly improving the positioning accuracy and speed while simplifying the design.
In terms of design, the SLM828 series modules inherit MeiG Smart's experience in 5G modules, intelligent modules and LTE modules. The hardware package is compatible with the previous generation of LTE-A series SLM868 products, and its software functions and AT commands are completely compatible with the modules such as SLM750/SLM790/SLM868/SRM825W, which can meet the needs of customers for different speed levels and long-term evolution of products. This module can work in the temperature from -40℃ to 85℃, which is suitable for various industrial applications.
The SLM828 series modules have strong expansion capability and rich application interfaces, including UART, USB3.0, GPIO, PCM and PCIe, which makes the modules easier to integrate, and provides greater flexibility in design choice.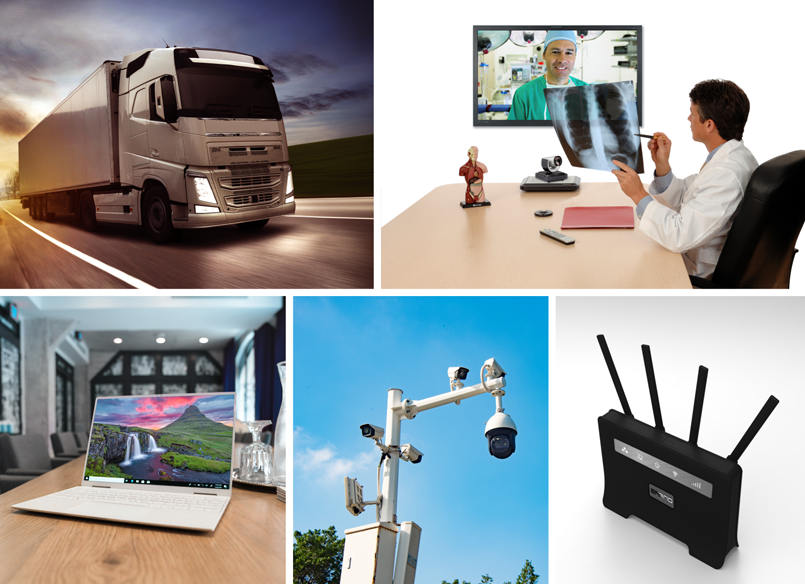 The SLM828 series modules can cover the global mainstream carrier networks, meet the requirements of ultra-high speed and ultra-low delay use cases, and enable customers to obtain LTE-A network connection services. Its high throughput design can cope with many applications in wireless communication, such as ultra-high-speed routers, vehicle transportation, HD cameras, medical health and other applications. Its unique functions, as well as the combination of security and flexibility, meet the needs of higher data transmission rates for laptops and mobile gateways.
In the future, MeiG Smart will continue to join hands with the upstream and downstream partners in the industry, to expand the R&D layout of new products and technologies in the communication fields such as 5G, LTE-A, LTE Cat.1/4, NB-IoT, etc.. With its Linux M2M module and Android smart modules, MeiG will help empower thousands of businesses and accelerate the arrival of the intelligent world!