In recent years, the development of global economy has presented a trend of digitalization and intelligence. Many application scenarios, such as telecommuting, e-commerce livestreaming. cloud games, smart tourism, are in increasing demand, and these applications are often inseparable from the development of XR technology.
XR refers to a human-computer interaction environment which is produced by computer technology and wearable devices. XR includes Augmented Reality (AR), Virtual Reality (VR), Mixed Reality (MR).
In a manner of speaking, XR has opened up a brand-new mobile intelligent experience mode, and the "catalyst" that can stimulate its potential is the rapidly developing 5G communication technology.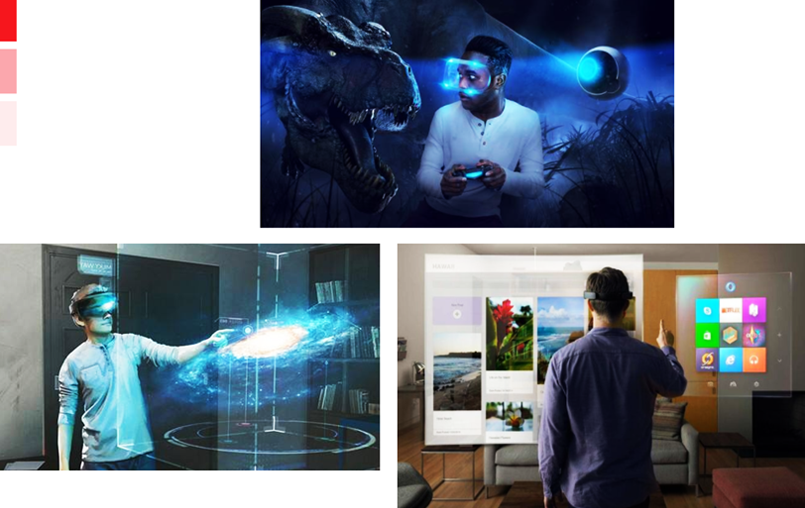 5G+XR Application Scenarios
5G+XR Creates Infinite Possibilities
Nowadays, China's 5G construction has entered a new process of large-scale deployment and application innovation. As a new generation of communication network infrastructure, 5G can inject new vitality into XR technology evolution.

Recently, the whole world is focusing on the Tokyo Olympic Games. 5G technology, with its characteristics of high speed, low latency and wide connectivity, has also been widely used in this Tokyo Olympic Games. Before the opening of the Olympics, the Organizing Committee of the Tokyo Olympic and Paralympic Games announced that 5G and XR technologies would be applied in sailing, swimming and golf venues. For example, in swimming competitions, spectators can wear smart glasses to see which swimming lane the athletes are in, the lap time and whether they are close to the world record.
With the development of 5G+XR, audience at home can also enjoy immersive watching by wearing XR equipment. In the future, we can even feel the charm of the games from the first perspective of athletes through XR glasses.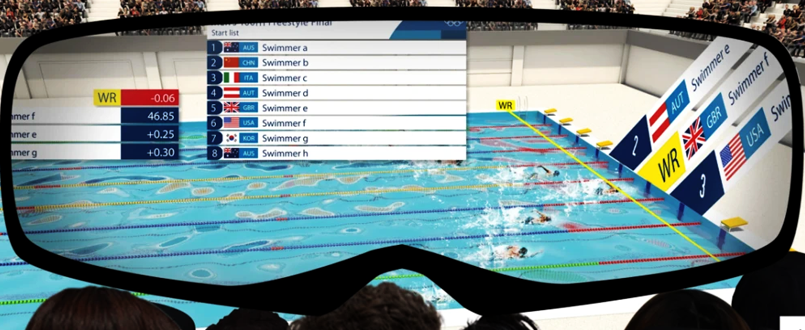 Intelligent glasses
MeiG 5G Smart Module Accelerates Landing and Commercialization of XR Product
As a pioneer of smart modules and solutions and the world's leading supplier of wireless communication modules and solutions, MeiG latest 5G smart module SRM930 is equipped with Qualcomm QCM6490 platform, which can be applied and promoted in XR field with its high performance.
Qualcomm QCM6490 platform adopts 6nm process, which improves the performance and functions compared with the previous generation of Snapdragon 600 platform: the maximum core frequency of CPU is increased to 2.7GHz; GPU is upgraded to Adreno 642L; AI computing power exceeds 10 Tops. It supports Wi-Fi 6E, expands 2 PCIE interfaces, adds 1 USB2.0 interface to 1 USB3.0 interface, and extends the life cycle to 2028.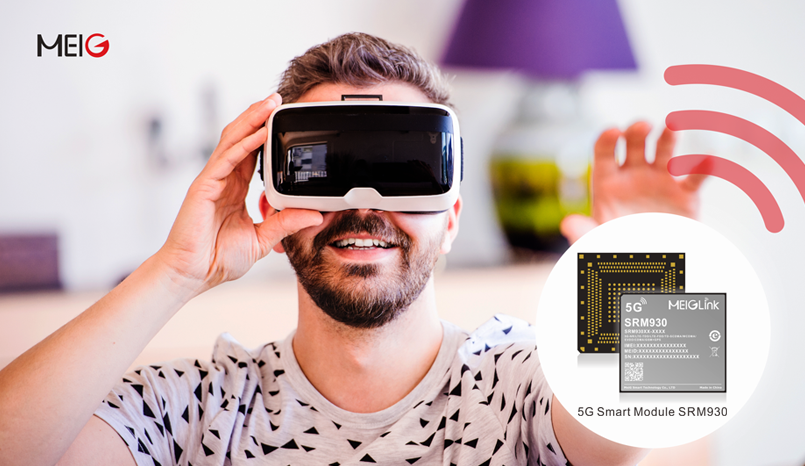 The 5G smart module SRM930 series adopts LGA design with the size of 47.0 x 48.0 x 3.0 mm. Its forward PIN is compatible with SRM900(SM6350 platform) and SRM900L(SM4350 platform), and is matched with SRM900 and SRM900L of high, medium and low series, offering flexible customer selection.
Li Peng, Senior Vice President of MeiG Smart, said:
"Qualcomm QCM6490 is an IoT solution optimized for high-end IoT terminals, aiming to provide top-level features, including global 5G connectivity and ultra-high-speed Wi-Fi 6E. MeiG latest 5G smart module SRM930 has powerful performance while reducing power consumption through powerful computing power, ultra-fast and low-latency connection, and edge AI and computing enabled by the 6th generation Qualcomm AI engine. As a bridge connecting the real world and the virtual world, XR devices the way entertainment and industry applications interact with unique product forms and immersive experience. SRM930 smart module can become a powerful backing for XR products. "
With the continuous promotion of 5G scale deployment and application innovation, the 5G+XR model will spawn a large number of new application scenarios, including social networking, office, entertainment, exhibition, education, medical care, industry, security, which will provide broad development opportunities for thousands of industries and bring new experiences for people's work and life.
In the future, MeiG will continue to explore the market possibilities of 5G applications in electronic equipment production, equipment manufacturing, steel, mining, power, energy, automobile, medical care, security and other fields, so that 5G communication applications can enter thousands of industries and make greater contributions to the digital transformation.